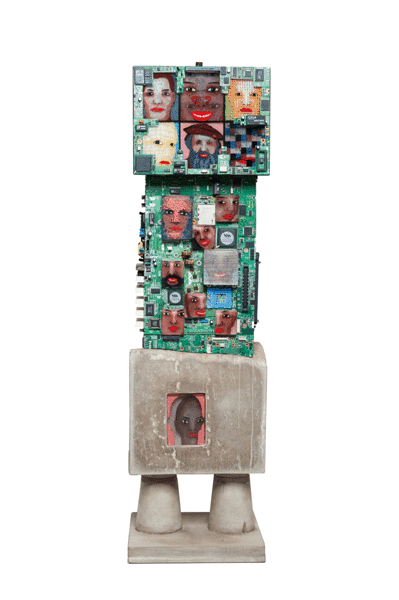 Face Detector + NFT
BUY PHYSICAL ART

"Face Detector" 1/1
2020

Sculpture author: Rait Prääts
Technique: Mixed media, author's technique
Dimensions 85x25x24 cm


READ MORE



Face Detector + NFT


BUY NFT/CryptoArt



Physical sculpture, with its own AI-composed soundtrack and Augmented Reality layer.


Detecting faces. Securing your space.


Strictly 1/1.

WARNING: Only available while it lasts. In case of a physical sale, this audioNFT will be BURNED!

OKAPI NFT WALL

Download ArtiVive App to get a full Augmented Reality experience!