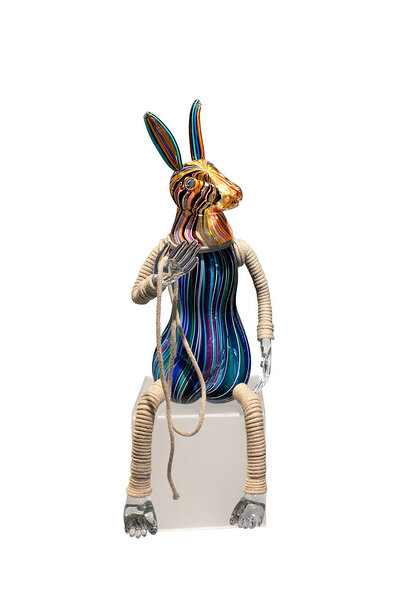 TALE TELLERS / blue
Sculpture "TALE TELLERS" 2022
Author:

Aleksandra Ehrensvärd
Material: glass, metal, hemp rope
Technique: glass blowing, mixed media
Dimensions: H64 cm x W30 cm

.
.
"What great big ears you have!"
"All the better to hear you with."
Little Red Riding Hood
.
The sculptures are composites of anthropomorphic animals from folk tales that speak with human voices
and carry on the refined wisdom of generations. Each one is a hero, an illustration, and a narrator of its
story yet to be told. Feel free to make it up.